KABUL, Afghanistan – Taliban security forces opened fire on women who staged a rare protest in Kabul on Saturday, a violent crackdown just two days before the anniversary of the group's rise to power in Afghanistan.
There were no immediate reports of casualties.
About two dozen women marched through the main street of Kabul, chanting "bread, work, freedom", "we want political participation" and "no enslavement".
Protesters unfurled a large banner declaring the anniversary of the Taliban's resumption of power a day of solidarity with Afghan women. They also asked the international community to help them.
"It was important because it's almost the first anniversary of the Taliban rule, and we wanted to say that we don't agree with this government," said one young woman who spoke to NPR after the protest. She asked to remain anonymous so that Taliban authorities could not identify her.
"The situation has not changed during the year of work of this government. We show that we will not be silent," she said. "It is important to show the world that Afghans do not accept this. We will resist injustice."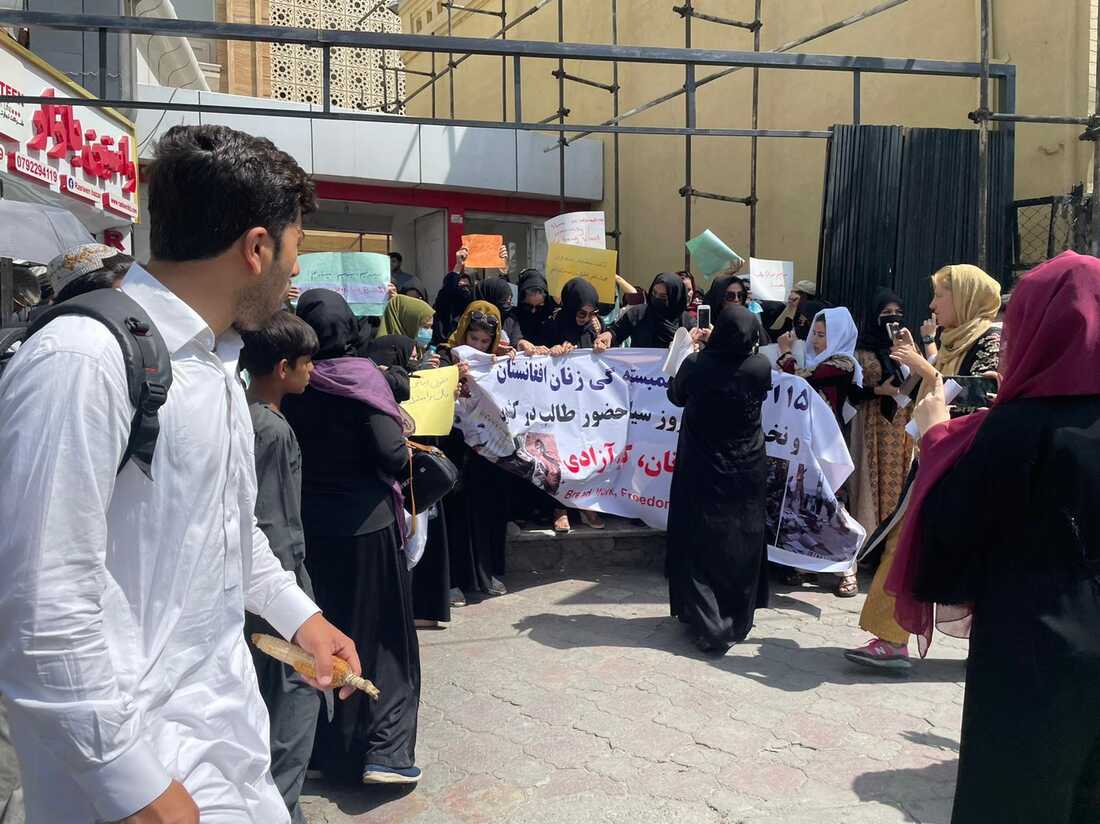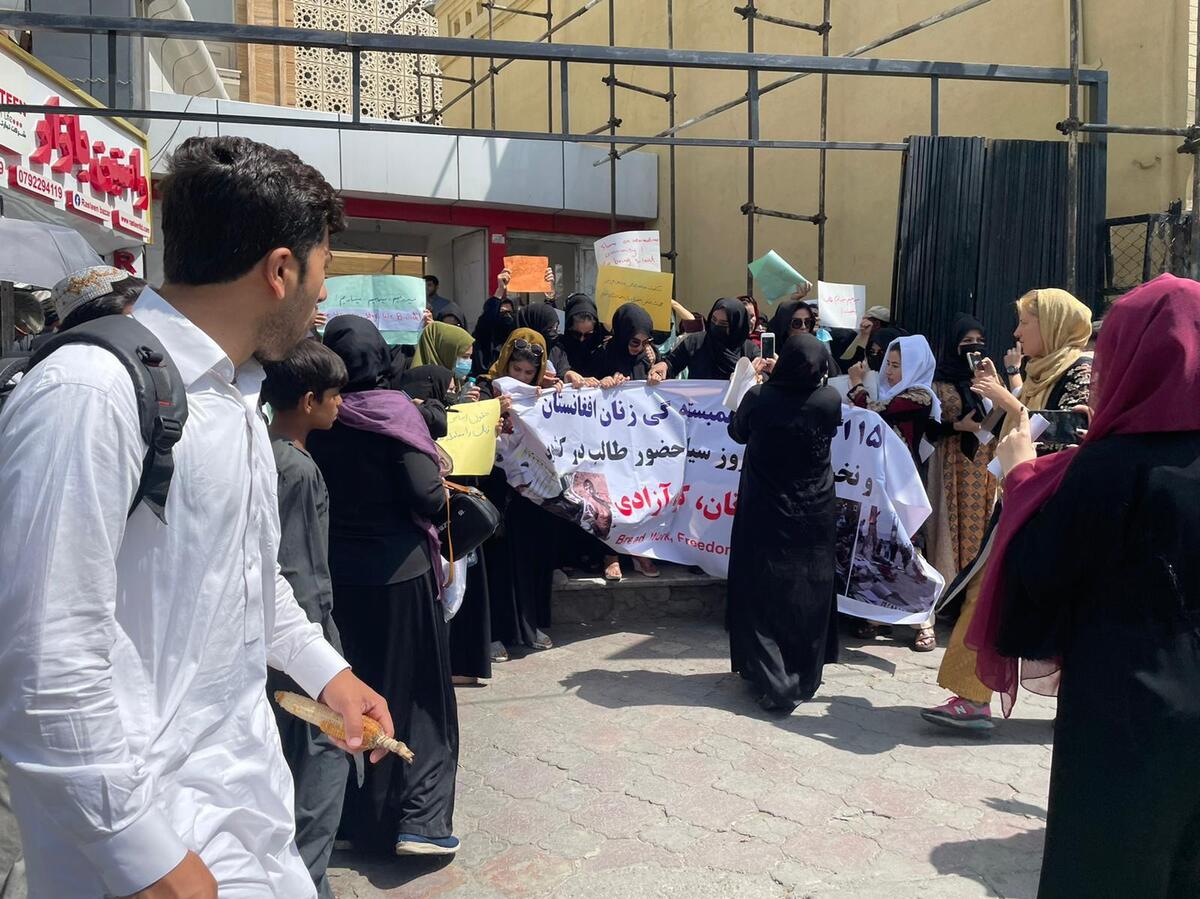 As the women marched, Taliban security forces began confiscating the phones and cameras of male Afghan journalists and international correspondents. A guy on a bike who was trying to take a picture had his phone taken.
Then, in what appeared to be a coordinated move, they opened fire in the air over the demonstrators, quickly dispersing them. In the past, Taliban security forces have used live fire to disperse protests. But this time the fire was unusually intense, with several militants firing rapidly into the air, leaving shell casings strewn across the street.
Several journalists were detained, at least three remain in custody. Taliban security forces tried to find the owner of the camera they confiscated by posting an image of the item to WhatsApp groups.
The Taliban's return to power ended four decades of conflict and largely made the country safe. But they have severely limited women's rights, preventing most girls from attending secondary school, prohibiting women from traveling alone and making it more difficult for them to work.
They also cracked down on those who criticized their rule, mostly women who demanded equal rights.
Meanwhile, the sanctions have paralyzed the economy and plunged the country into a severe humanitarian crisis, leaving many Afghans starving. Major aid groups and human rights organizations have pleaded with the international community not to forget the plight of ordinary Afghans and to allow commerce and trade to continue.