Photo! AKA's mom hangs out with Nadia Nakai. One thing about rapper AKA's mother, Lynn Forbes, is that she makes a cool mother-in-law to her sons' partners. Although there were some relationships that were said to be inappropriate, her friendship with DJ Zinhle has stood the test of time and now it looks like the same will be true of AKA's current girlfriend, rapper Nadia Nakai.
Lynn recently shared a cute photo on social media of herself and her two daughters-in-law, Nadia Nakai and Brittany Smith, who is her second son. The trio seems to have been on a date and enjoying some quality bonding time. She captioned the photo, "Thank you God for Your blessing in my life 🙏🏽".
The adorable photo was met with nothing but love from Nadia Nakai and Zinhle, who left heart emojis in the comments section. On her reality show, Zinhle and Lynn opened up about their relationship and their blended family, saying it all comes down to what's best for the kids, even though they've nurtured their own friendship.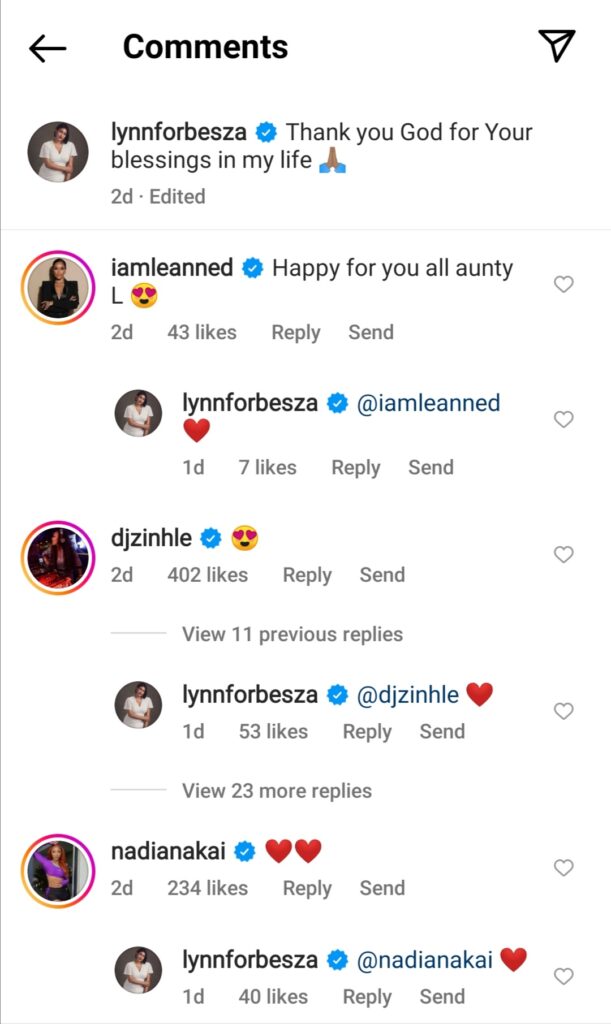 Back in May for Mother's Day, Lynn wrote a heartfelt message thanking everyone in her blended family, including Zinhle and her husband Bongani.
"Thank you to the people who made this family possible. Each of you has your own family, and nothing can take away the importance of belonging to that family, which is the most important and always will be. But today, in this moment when we celebrate mothers and family … this family, beautifully blended, is not possible without you and your energy to make us what we are … a family … 🙏🏽", Lynn shared.